Deb Hunter Snow (b. Birmingham, Alabama) is an artist residing in Chicago. She has participated in both regional and international workshops and received a certificate in Studio Art and Design at the School of the Art Institute of Chicago. She was an emerging artist at Magic City Art Connection (Birmingham), a juried exhibition and Cliff Dwellers (Chicago) exhibited Snow's glass sculptures. Her abstract urban landscapes have been featured in the Birmingham Art Journal (March, 2020). She enjoys painting and drawing both urban and rural landscapes with a primary focus in watercolor and ink. Her artwork is part of private and corporate collections.
Developing an abstract sensibility has always been a part of my practice, but now I find I look for ways to explore the tension between representation and abstraction, using line and color to represent a visceral reaction to the scene or subject. For 
the past few years, my work has been centered on interpretation of the landscape. Whether urban or pastoral scene, I love sharing sketches of the places I have visited as well as places I have lived. Since moving to Chicago, I am fortunate to have the Art Institute of Chicago only a block away from my home and studio. I visit the museum regularly and have been inspired by the deconstructed landscapes of John Marin, the layered texture of Robert Rauschenberg, the push/pull composition of Hans Hoffman, and the gestural marks of Joan Mitchell. I have also waded through the fields and streams of colorists Van Gogh, Matisse, and Monet. Color functions on so many levels. It can be sensuous, mysterious, explosive or theoretical. It can be perceptual and realistic. The endless possibilities are what bring me back to my drawing table continuing my explorations of color, line and texture."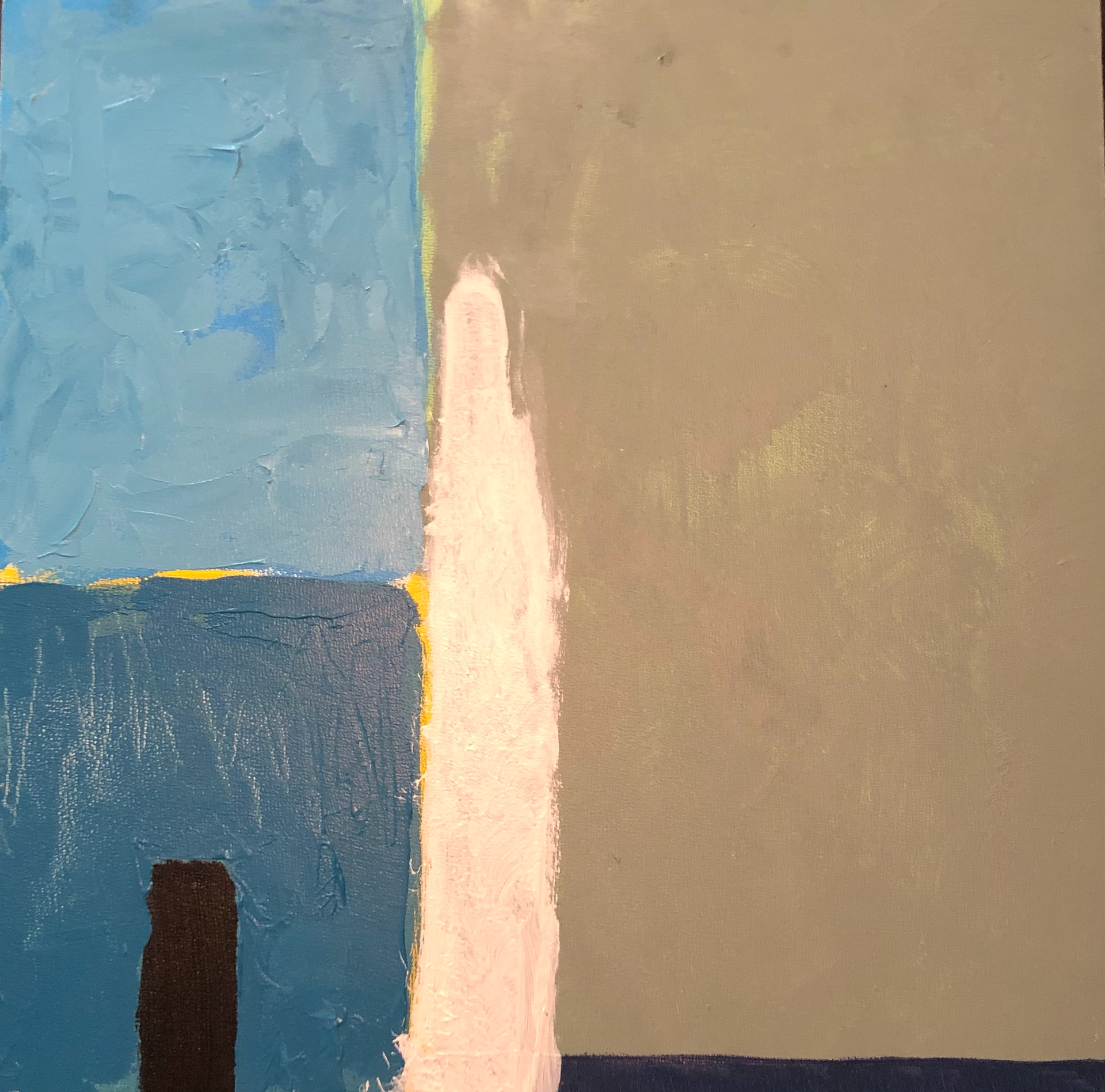 Color Study, acrylic on wood panel, 10" x 10"