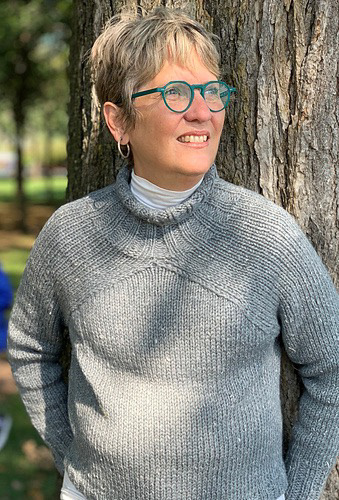 Deb HunterSnow is an artist living in Chicago. She has participated in the south's largest contemporary art show, Magic City Art Connection, and her artwork is part of private and corporate collections. She has studied at the School of the Art Institute of Chicago and participated in regional and international workshops. Her work is in watercolor, acrylic, digital and encaustic collage and glass.
"For the past few years, my work has been centered on interpretation of the landscape. Whether urban or pastoral scene, I love sharing sketches of the places I have visited as well as places I have lived. Since moving to Chicago, I am fortunate to have the Art Institute of Chicago only a block away from my home and studio. I visit the museum regularly and have been inspired by the deconstructed landscapes of John Marin, the layered texture of Robert Rauschenberg, the push/pull composition of Hans Hoffman, and the gestural marks of Joan Mitchell. I have also waded through the fields and streams of colorists Van Gogh, Matisse, and Monet. I have often been called a colorist and consider that one of the best compliments I could get. Color functions on so many levels. It can be sensuous, mysterious, explosive or theoretical. It can be perceptual and realistic. The endless possibilities are what bring me back to my drawing table continuing my explorations of color, line and texture."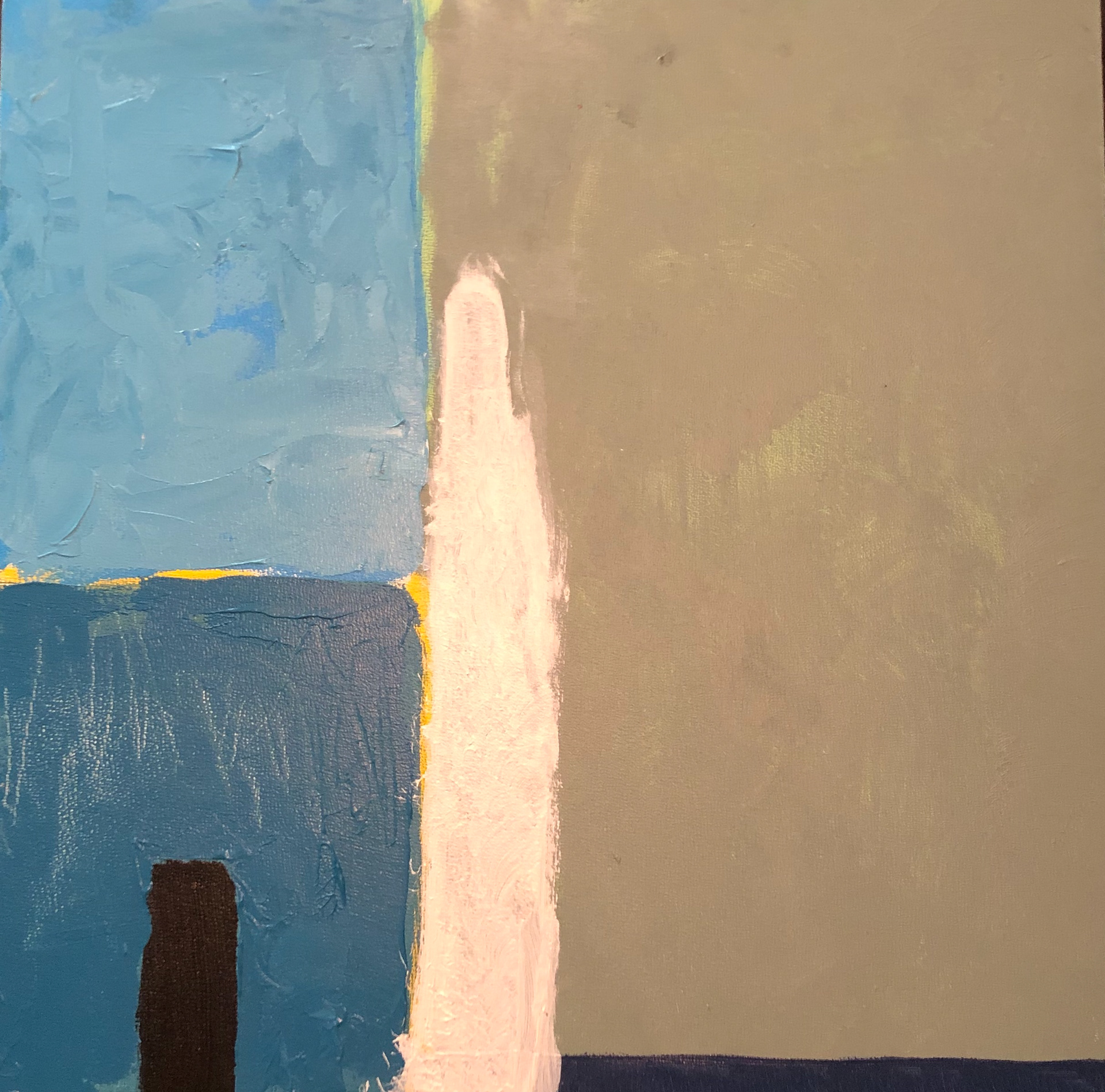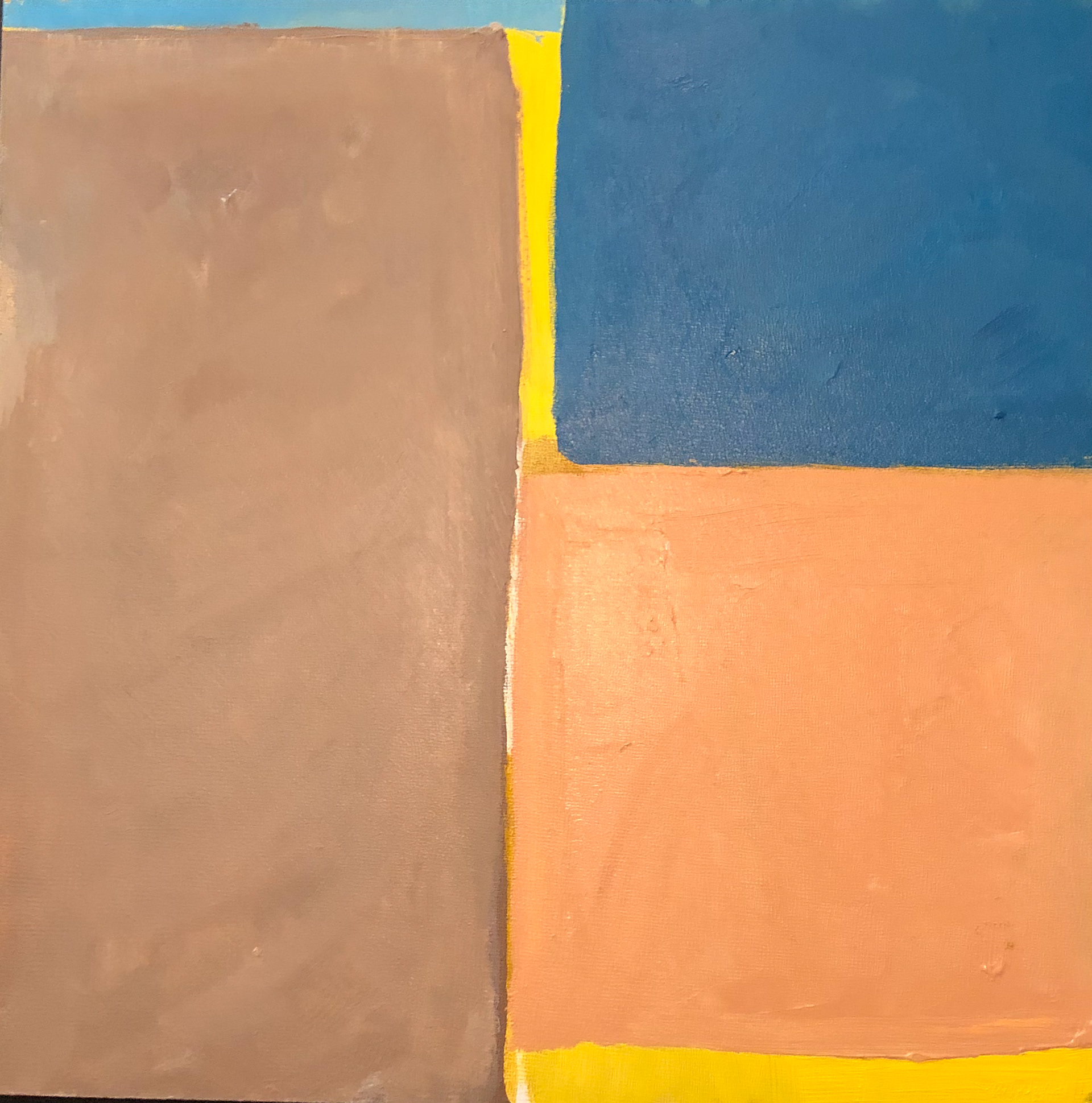 Color Study, acrylic on wood panel, 10" x 10"