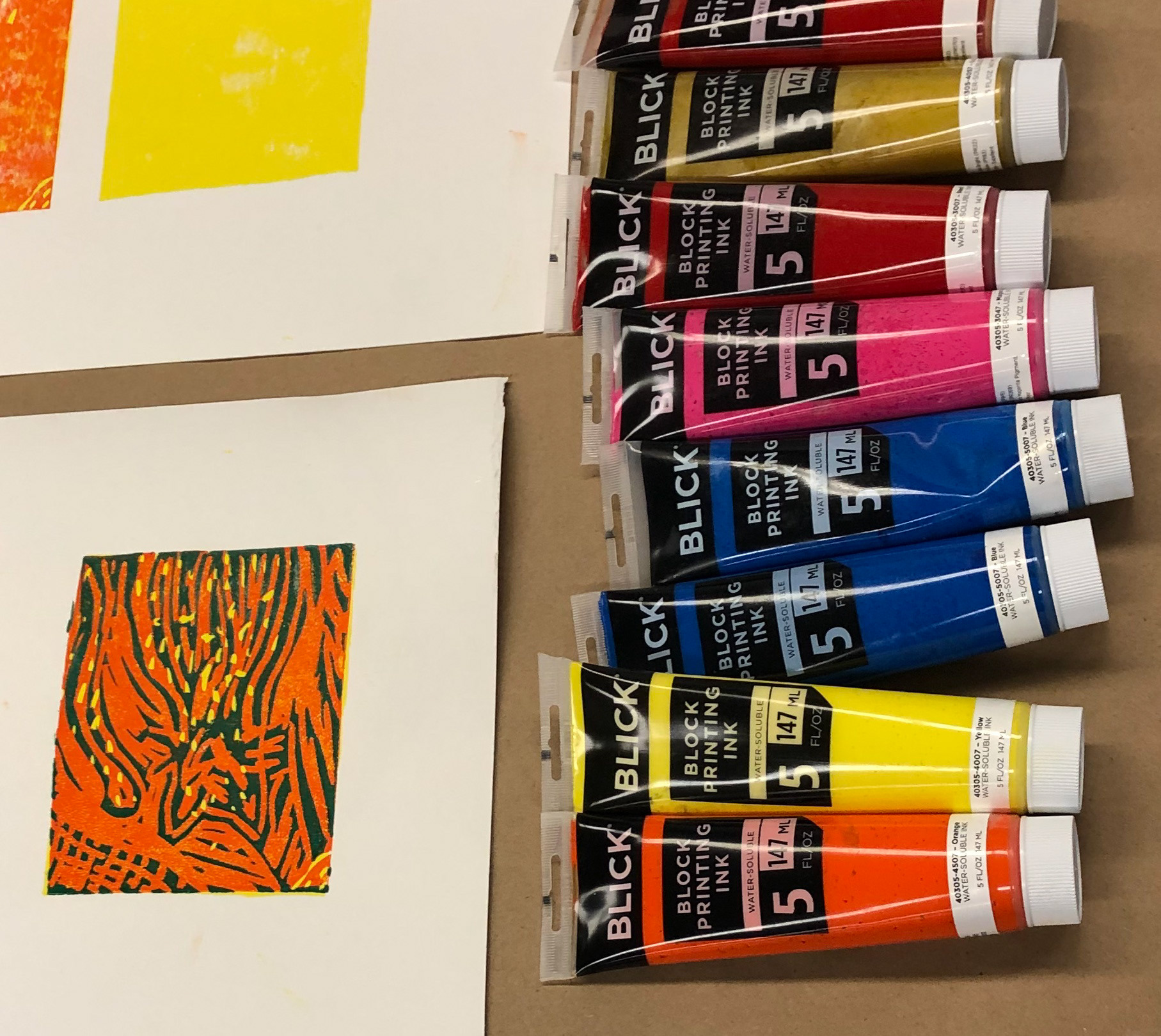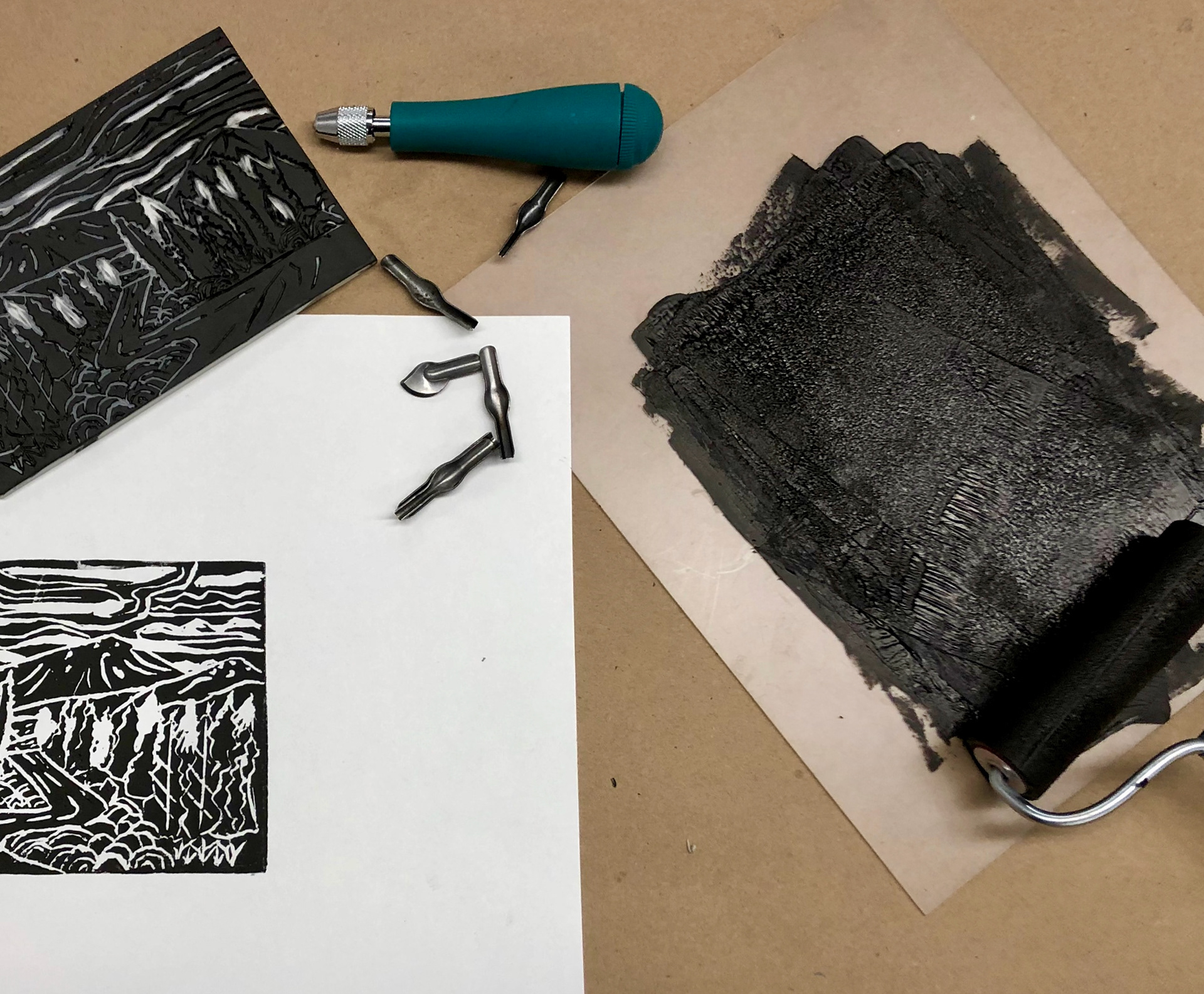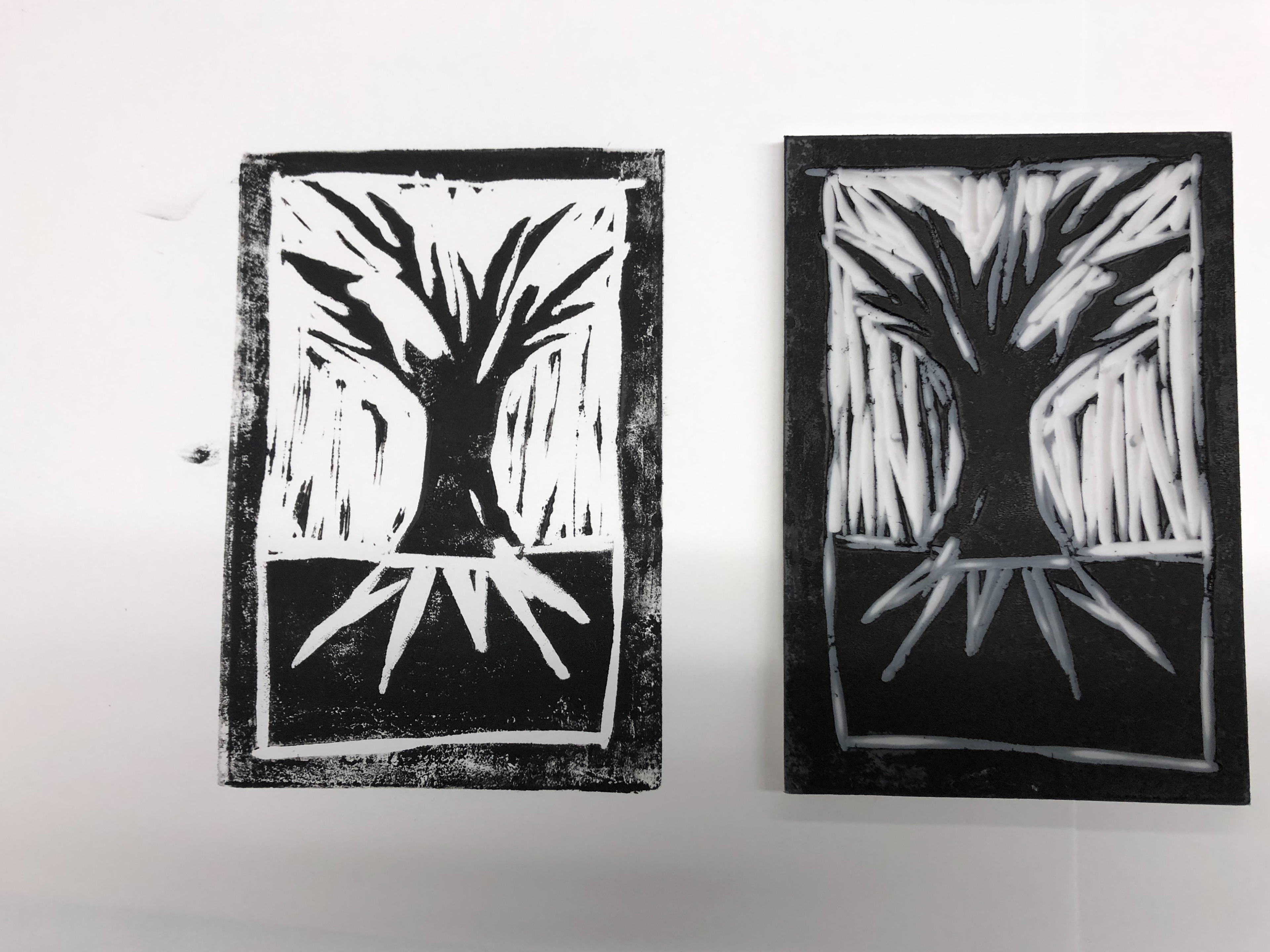 I studied printmaking techniques at the School of the Art Institute in Chicago. We learned printmaking techniques that we can performed without a printing press, using linocut printing, stamping, mono print, and photo transfer. We also learned how to use the laser lab to cut woodblock plates and rubber stamps. We studied Picasso's prints and his layering techniques and Helen Frankenthaler's use of color in wood block printing from a recent exhibit at the Art Institute of Chicago.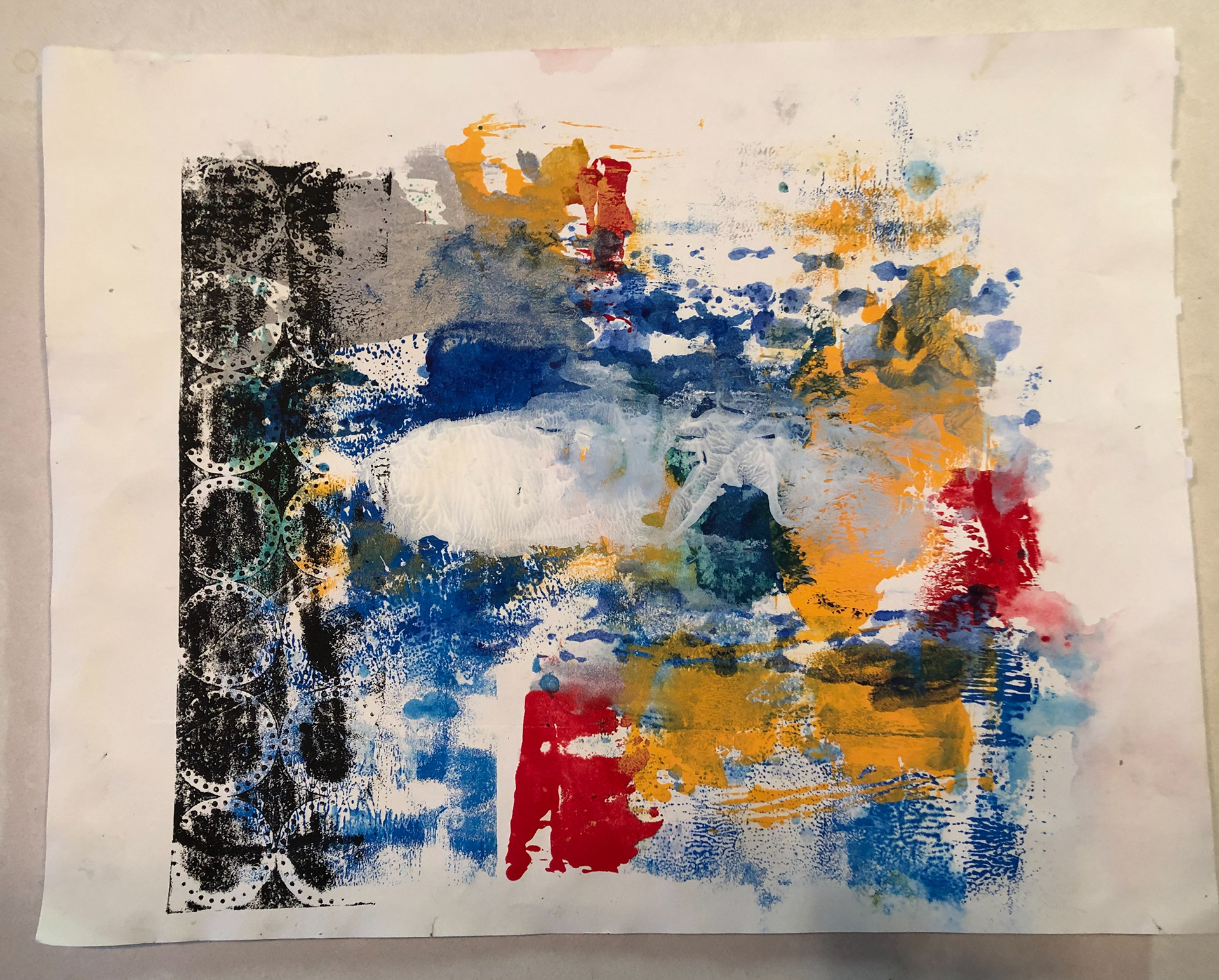 The print on the left combines printing, photo transfer and a continuous line drawing . The print on the right shows the development of layering color on color and also modifying the carving throughout the process. 
(Left) And She Persisted, paper and ink, 11" x 8"
 (Right) Another Angry Woman Coming from the Shadows, paper, ink and photo transfer, 11" x14"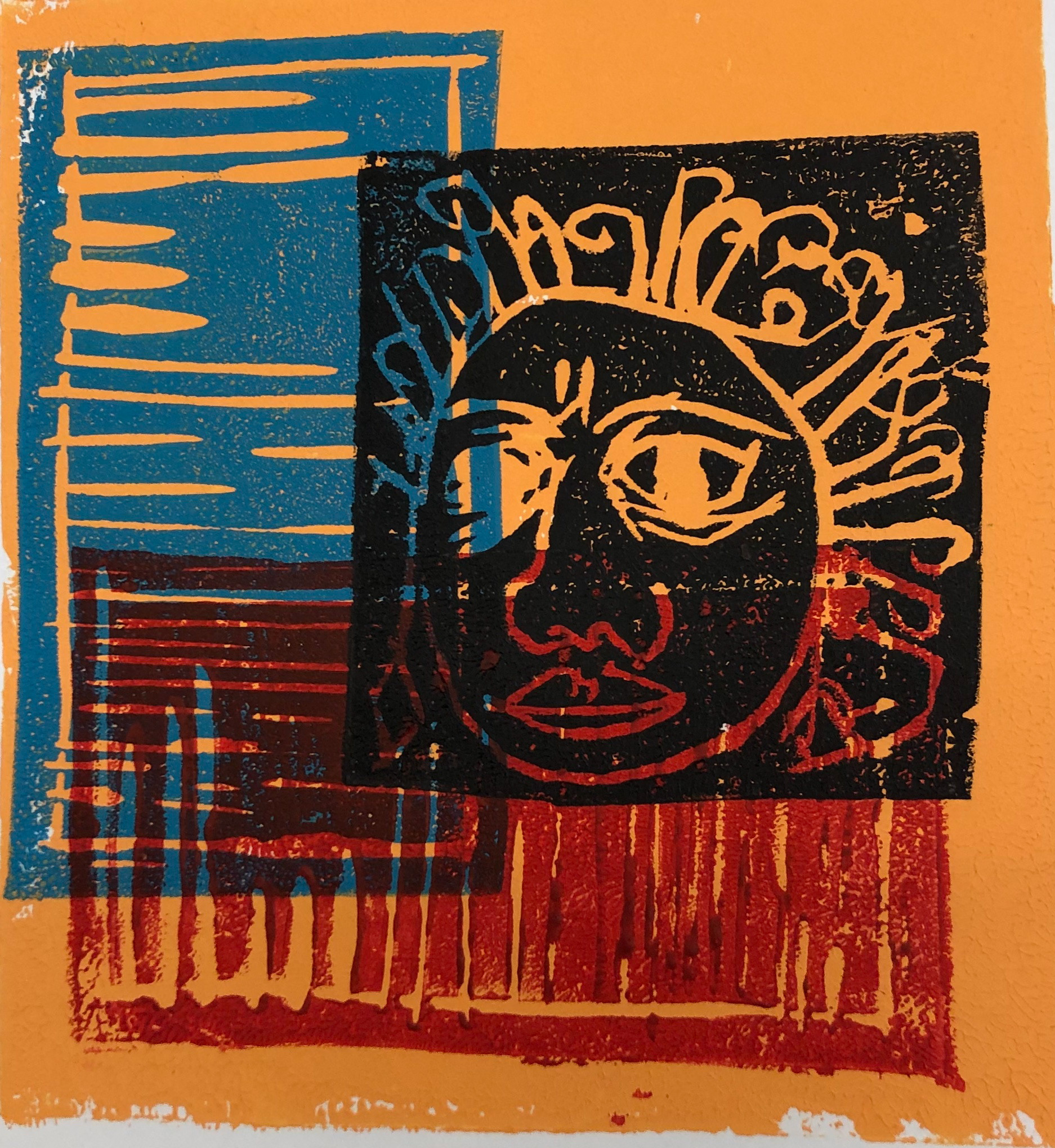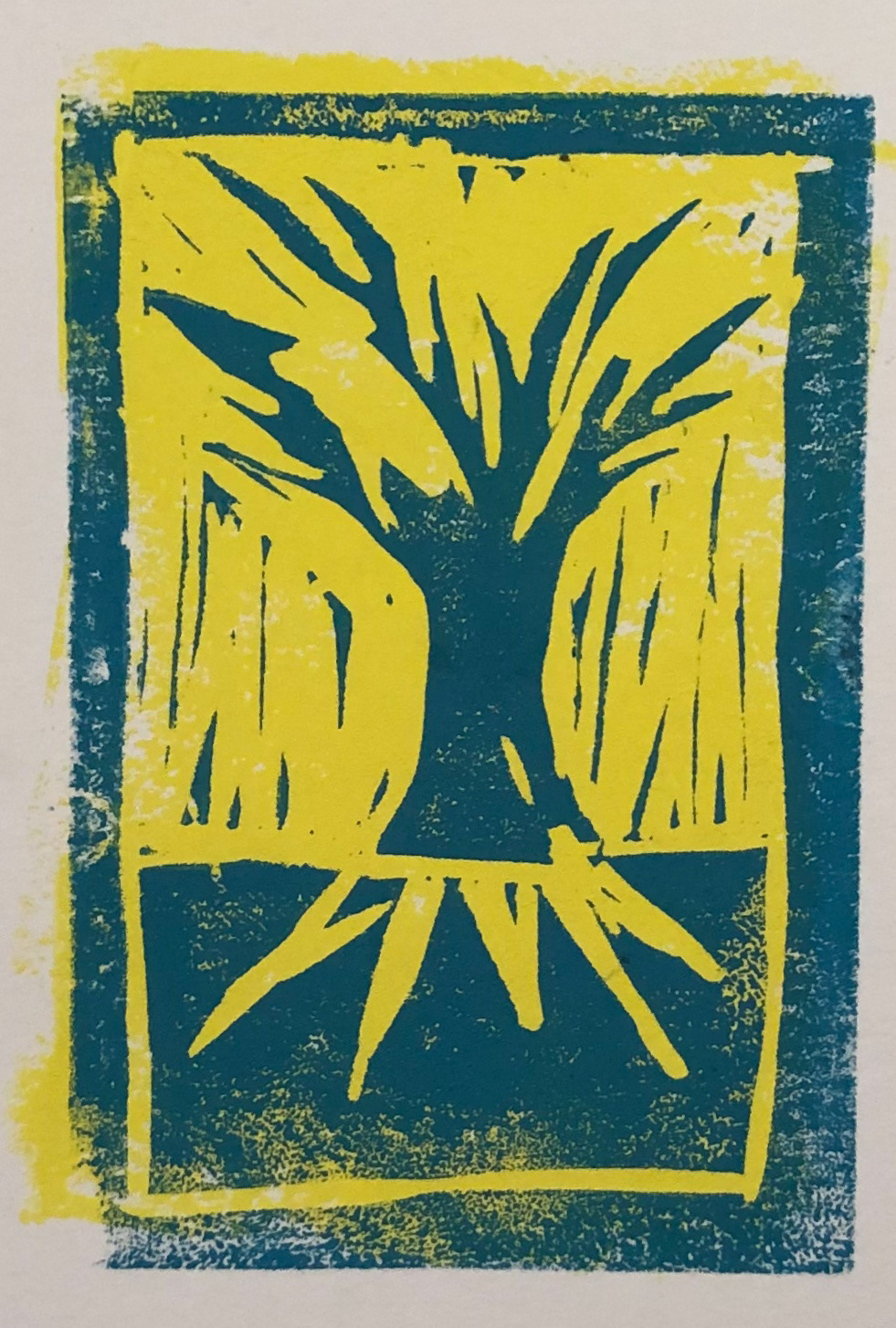 Linocut prints showing color layering. 
The following prints were developed from laser cut wooden panels with five layers of colored ink. Frankenthaler used various types of wood to create different textures. I liked thinking about how the ink moved through different layers of groves and rings from the tree charting its growth over many years and seasons.